By Steve Overton updated on 03/07/2012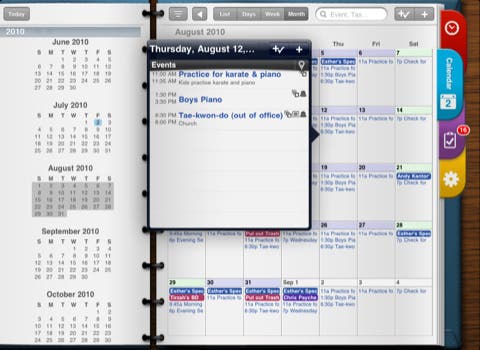 Pocket Informant has been written about a number of times here and is probably my most used app. It's normally $14.99 for the iPad version and is now on sale during Macworld Expo for $6.99. It is also available at a discounted price of $4.99 for iPhone and iPod Touch too.
This app takes the built in calendar and transforms it into a full featured program for keeping track of appointments and todo's in one place. By tapping the today tab, a complete view of your daily schedule. Tap the calendar tab and get four different ways to view your appointments throughout the year. Tap on the Tasks tab, and view all your todo's and folders.
If you have been looking at Pocket Informant and couldn't justify shelling out $14.99, how does $7 sound? Trust me, it's worth more than it normal price.