By Dig Om on Thu, 11/22/2012
Featuring 50 great gift ideas in ten categories! You are sure to find something for everyone on your holiday gift list here...
Master your iPhone in one minute a day:
Sign up to iPhone Life's Tip of the Day Newsletter and we'll send you a tip each day to save time and get the most out of your iPhone or iPad.
Like most everyone else, I've got the holiday season on my mind. Honestly, there's nothing I love more than a good celebration of family, friends and togetherness. It's the time of year when so many traditions come together in the spirit of love and joy to exchange both good will and gifts of gratitude and appreciation. With the holidays now in full swing, I thought it a perfect time to offer my "Top Ten" list of holiday shopping ideas for that special Apple iDevice lover in your life.   
I've streamlined this article in the hopes of making things easy for you, especially if you are doing any online shopping, as this article is rich with valuable links that will provide you with a good variety of options within each category. In fact, you may want to bookmark this page, which features 50 different items in the Top Ten gift categories.   
You can use this article as a handy reference guide over the coming weeks; your one-stop, one-click resource for iDevice holiday gifting.   
Happy Holidays everyone, and now without further adieu, an iPhone Life Top Ten: Holiday Shopping iOS Guide Guide.
---
1: iDevices, iDevices, iDevices:
Top on my list (and everyone else's too it seems like) are Apple's line of iDevices: the iPad mini, the iPhone 5, the iPad 3 or 4 and the new iPod touch. These four outstanding Apple iDevices top my list of the perfect holiday gift ideas. Among these four, there is truly something for everyone's taste and for just about every budget.
---
2: A GREAT iDevice Case:
A good case/sleeve/folio can save your iDevice from calamity time after time, as well as add a personal and individualistic flair to your new sidekick. So of the best case manufacturers are listed below.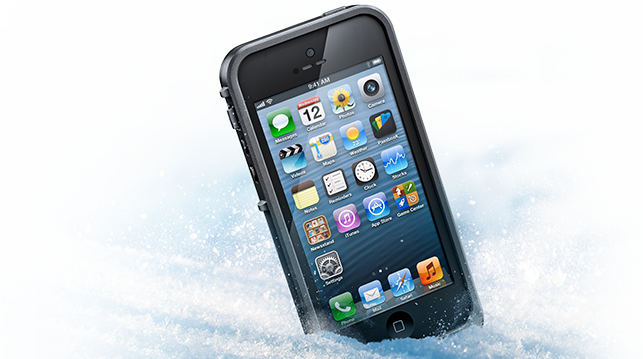 Lifeproof: Makers of some of the all-around best, most protective cases out there.
Otterbox: Great protection for all iDevices in a number of styles and designs. Makers of the hugely successful Defender case series.
Griffin: A wide variety of protective case offerings from casual to heavy-duty use designs.
ShockDrop: A great rugged protection case.
X-doria: Unique, whimsical cases with a great selection of one of a kind designs.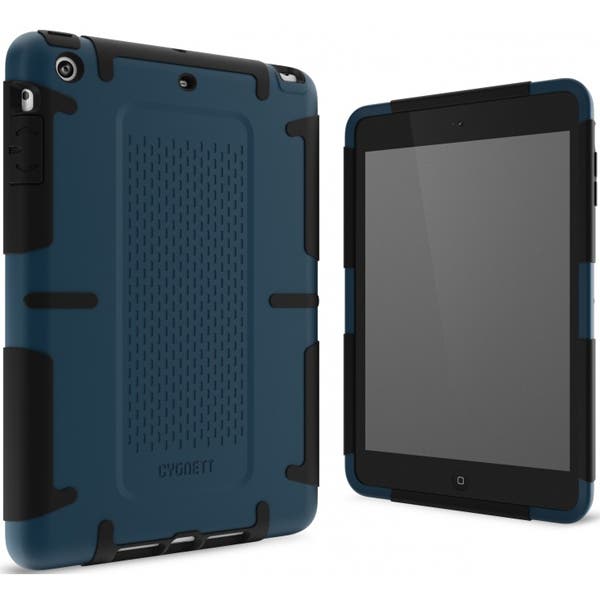 Cygnett: A one-stop resource where you can find a case to satisfy every taste and fashion-sense.
Grove: A small, US company out of Portland, specializing in exquisite, handcrafted Bamboo iDevice cases.
CaseMate: Well-made cases in a plethora of styles, you are sure to find something for anyone on your list.
CellHelmet: The only case to guarantee your iDevice by offering a repair/replacement policy should your iPhone get damaged while in it.
Seidio: These folks know how to make outstanding cases and have an extensive case catalog to sift through.
Ballistic: Protective cases, ranging from casual to extreme-duty.
Portenzo: Featuring a stylish line of rustic, elegantly crafted leather bound cases.
Zagg: Excellent cases, especially if you are interested in a keyboard case.
iGear Unlimited: Customizable cases; get your own images printed onto quality iDevice cases.
---
3: Headphones/Earphones:
While the iPhone ships with Apple's earbuds, the iDevices don't include earphones. A good pair of over/on/in ear headphones can bring your audio to sparkling life and give the user a bit of privacy as well as sparing those around them from whatever that person happens to be playing. I would suggest that if you are buying for an iDevice, that you focus on design styles that include an inline mic and volume control, since every iDevice allows one to use them to converse, whether via Skype, Google voice, Talkatone or cellular service.
House of Marley Headphones and Earphones: House of Marley make conscious lifestyle products that fuse high quality audio, worthy of the Marley family name, with eco-friendly components crafted from recycled and aluminum, fabric, wood and plastic.
Bodyguardz Earjax: Quality earphones in a range of styles and prices.
Scosche: With a great selection of earphones, Scosche has something for every audiophile in your life.
Outdoor Technology: Featuring excellent and extremely durable, Bluetooth headphones and earphones.
Zagg: Makers of a number of quality products made to suit the iDevice line, their earphones are another one of their fine product options.
---
4: iTunes Gift Cards:
If someone has an iDevice, you simply can't go wrong with this perfect treat!
---
5: A Good iDevice Carry Bag:
A nice bag to safely tote new iDevices around in is a must-have, and here are some of my favorite options:
Chrome: These folks know how to make great protective carryalls and have a great selection of sturdy bags in a wide range of styles to choose from.
Copper River Bags: Copper River is a small American company that prides itself on its rugged, hand-made, fine leather bags.
Targus: Makers of well made, eco-friendly bags with so many great style choices you won't have any trouble finding something to suit whatever your criteria is.
House of Marley: Stylish bags, made with leather or with House of Marley's innovative and ecologically sustainable, recycled fabrics.
Incase: Affordable, quality bags with a huge and diverse range of styles. A great resource for iDevice gear and bags.
Booq: With attractive natural fabrics, unique designs and built-in ID tags to help get your bag back to you, should it ever become lost.
Hex: Hex makes carrying bags of all types, with different and creative styles to choose from.
MacCase: For a little luxury and high fashion, look no further, the MacCase bags are beautiful and elegant options.
---
6: Wireless Bluetooth Speakers:
Bluetooth speakers allow users to wirelessly transmit audio from an iDevice to the speaker, and if a situation arises where no signal is available, you can always connect your iDevice to the speaker via 3.5 mm audio jack and cable.
Braven: Offering several great designs, all of which boast excellent sound quality and portability.
Phillips: Philips has been a leading name in high-fidelity audio equipment for decades now, and their latest contributions to the field of wireless Bluetooth audio technology follows the same standard of exemplary performance. You'll find no shortage of great audio choices here.
Boombotix: For the young and young at heart, these unique Bluetooth speakers deliver killer audio and are made tough, water-resistant and ready for the trials that the youthful adventurer will subject them to.
House of Marley's Chant: Featuring reclaimed wood accents and recycled fabrics, the House of Marley Chant will have you jammin' in style wherever you may roam.
Outdoor Technology's Turtle Shell: A cute and ultraportable Bluetooth speaker option, built ruggedly and with a splash-proof rating, these speakers are designed to handle just about any situation or environment you might bring them into.
---
7: Lightning Car Charger:
Now that Apple has migrated away from the old format of 30-pin dock connectors, all those old charging cords that we've accumulated over the years will slowly become obsolete. A Lightning connector to allow for in-car charging is now a must and would make a great accessory gift to go along with that new iDevice.
Belkin: One of the first companies to release Lightning connector car accessories Belkin is an established and reputable name in iDevice gear.
Scosche:  As makers of excellent accessories Scosche's Lightning connector will keep your iDevice charged and ready for action while you are out and about.
---
8: Outdoor Touchscreen Gloves
Winter is coming. And with the cold weather comes the conundrum of how to use our iDevices when outside in the chill air. Fortunately there is a solution to be had. These companies offer touchscreen sensitive gloves so you can keep you fingers toasty warm while you play with your new cellular iPad mini or iPhone 5 while out side this winter season.
Agloves: These gloves are great for the cold days ahead when the temperatures drop and you have things that you want to do on your iDevice without freezing!
Isotoner: With a variety of glove styles to choose from Isotoner has one of the widest selections of different touchscreen-sensitive gloves.
---
9: Battery Boosters:
Our iDevices have pretty decent battery life, but not so much if you are a heavy user like me. Some apps, like iBooks or Words with Friends, use little battery power, while others, like GPS apps or graphically intense games, drain the battery quick, fast and in a hurry. These self-contained battery chargers allow you to charge your batteries on the go, without always needing to look for a wall outlet wherever you go.
Mophie: Known for producing powerful battery packs to fuel your iDevices when you aren't able to plug into the wall outlet, Mophie are experts at portable battery pack production and their products are built tough and made to last.
Scosche: If you are going off the grid, and wanting to have a handy and mobile-friendly solution to keep your mobile alive and connected, check out Scosche's  portable battery packs.
---
10: A subscription to iPhone Life Magazine:
How could I not plug the magazine, which is such a great resource for all things iDevice related throughout the year. Less than $13.00 for a year's subscription! Stay up to date on all the latest in the world of iDevices and everyone's favorite company, Apple Inc.
---
Happiest holidays and as always, thanks for reading! And stay tuned to iPhone Life for all the latest and greatest in the world of iOS!