By Dig Om updated on 05/13/2012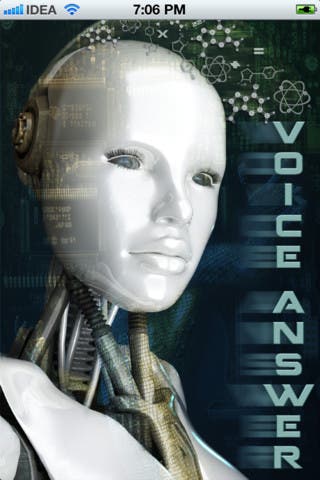 Not to negate the progress that has been made recently in the area of artificial intelligence vocal assistant apps, but relatively speaking, this technology, at a consumer level, is still in its infancy. Even Siri is technically still a BETA release. So we can expect to see some glitches and hang ups in all of the current alternatives for vocal assistant software. That said, some are definitely better than others. Even more significant perhaps is the fact that, as developers of some of the best Siri-clones expressed to me, and as several news media outlets reported, Apple throttles apps that begin to resemble Siri too closely. Perhaps the most any Siri-like app can hope for is that Apple will continue to let some healthy competition emerge, as Siri develops in its own right.
With this in mind, for those with iPhone 4's there are indeed alternatives to Siri, though none quite as integrated with the iOS environment as Siri. In fact, there are many Siri-clones, some better than others, many powered by some combination of Nuance voice recognition, True Knowledge and/or Wolfram Alpha. I've put many of the virtual assistants to the test, and here's a look at some worthy of mention.
Master your iPhone in one minute a day:
Sign up to iPhone Life's Tip of the Day Newsletter and we'll send you a tip each day to save time and get the most out of your iPhone or iPad.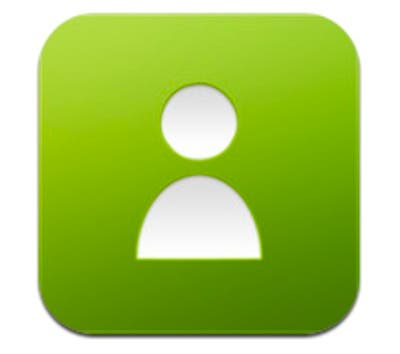 SpeakToIt
Sale price: $.99
Possibly my favorite of the Siri-clones is SpeakToIt, available for iPhone 3GS through the current iPhone 4S, as well as iPod Touches and iPads. This great vocal assistant has many features, (including the highly customizable, male or female appearance of your virtual assistant avatar, "Sam") and an intuitive user interface with quick response times. Want a joke? Sam's got one. Directions? Sam's on it! Want to search for a certain image type or find an Italian restaurant nearby? Just ask Sam! Want to know how old Bob Weir of the Grateful Dead is? Ask Sam, and if Sam doesn't have an answer she/he will direct you via an in-app browser to a Google page that ought to be helpful. Sam even stores a history of your recent queries for your reference, which granted, is a plus for some and not desirable for others.
Where Sam truly shines though is his/her high level of integration with native iOS apps, relatively speaking. Want to listen to your iPhone's Bob Marley playlist? Just say so! Or, maybe you want to compose an email, note or text? While the ability to draft long passages is very limited, Sam shines in these areas of integration where many similar apps fall woefully short. According to CEO of SpeakToIt, Ilya Gelfenbeyn who graciously answered some of our questions, "Speaktoit Assistant is based on advanced conversation technologies. It supports dialog with the user and analyzes contextual information in order to clarify a request and deliver the best results. That's an important technological differentiator."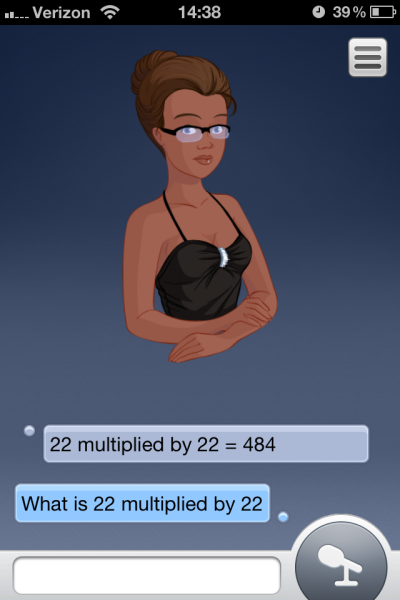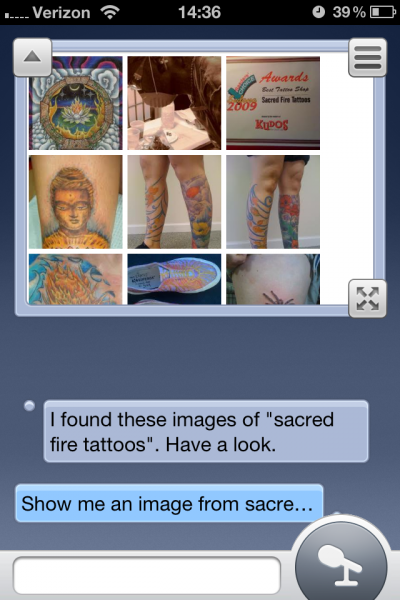 While I felt SpeakToIt was lacking in the area of computations (numbers and distances seemed to stymie the assistant to an extent) overall this app comes the closest to delivering the complete package that could give Siri a run for the money. At $.99 you have little to lose, and a great voice assistant to gain.
Evi
Price: $.99
Evi takes the "runner-up" position for best vocal assistant app in my eyes. With a thumbs up/thumbs down feature that helps Evi learn from her triumphs and errors, Evi proves very effective at understanding questions and providing answers, and if she doesn't know the answer, she too will link you to a search page with her in-app browser windows. Evi also lacks  mathematical skills, a shortcoming that can't help but be noted for this kind of an app, and as of this writing, Evi does not allow for opening emails, texts or other native iOS apps, another drawback. Conversationally Evi ranks high with her comprehension of human speech patterns, and returns information that is both relevant and, with the exception of mathematics, accurate to a greater degree than many other App Store alternatives.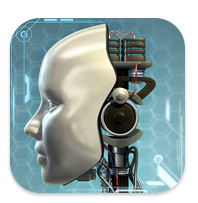 Voice Answer
Sale price: $1.99
Voice Answer is a relatively new app, but its designers have a good deal of experience designing this type of app. I had an opportunity to chat with Martijn van der Spek of Sparkling Apps, the developers behind Voice Answer. As he shared: "Voice Answer is one of the few vocal assistant apps that uses Wolfram Alpha, and this is a highly accurate and complete knowledge base. It is used by Siri as well. Other vocal assistant apps either use 'True Knowledge' or simply get their answers from Google search."
Apart from that, Voice Answer is awaiting Apple's final approval for an update featuring a robot animation, making it a truly interactive experience where you talk to an avatar on your phone. Martijn goes on to say, "We have also set up an 'action framework', giving us the opportunity to integrate many types of actions like SMS, email, reminders, etc. in a very stable and consistent manner."
I look forward to Voice Answers update. While in its current state, this app really shines at computations and topics involving distances, locations, science, dates and life facts. The pending updates will make this app go from a great app to one of the best Siri alternatives available. The user interface is also great, especially on an iPad! My only wish list for this app is that the developers give her a bit of a sense of humor, as I always find myself asking my voice assistants to tell me a good joke, and sadly, Voice Answer claims to not know any.
Voice Action
Sale price: $2.99
I got this app the day it was released. I felt it had great potential. Its write-up in the App Store is impressive indeed. In fact, from the description of it, Voice Actions sounds like the best, most reliable Siri stand-in available. Maybe someday it will be, but as of now, in my trials, this app is unreliable at best, a waste of money at worst. When it works, I found it to be efficient and accurate, however, most of the time I honestly couldn't get this app to perform well. Additionally, when it does try to provide an answer via opening a Google page, it doesn't do this through an in-app browser, but rather by opening Safari, which proves to get cumbersome fast if you want to return to the app. Much of the time this app would just get stuck in "Thinking..." mode. The bottom line is that this app, in my opinion, just isn't worth it, not when compared with other similar voice assistants on the market. I gave this app more chances than any other and I was just not impressed, even though it sure sounds good on paper as the saying goes.
Honorable mention: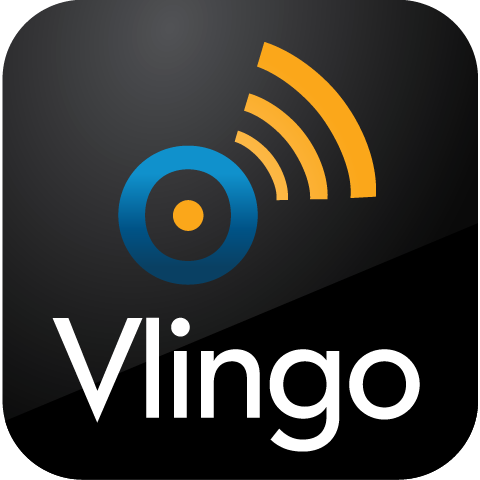 Vlingo and Dragon Go! are two free apps that deserve mention for being great at what they do. They make no false claims, the apps do what they say, and do it well, however to be in Siri's league they'd need to be more conversational and interactive. Beyond the ability to execute your search queries, or perform your requested task, these apps can't be considered true A.I. apps.
Vlingo shines because of its simple interface and integration with iOS features like email, Internet search, phone and text. It does not interact with you, nor does it speak. Dragon Go! is more along the lines of a well-supported search engine. It incorporates your iTunes library, Fandango, Wikipedia, Google, Netflix, Twitter and the IMDB (amongst others), within its search parameters and gives you the option to select where you wish to get your results from. This app does not allow for chatting or interaction, but as a voice-input search engine it's great. As an interesting side note: it will be interesting to observe the direction Vlingo and Dragon Go! head in the near future, as Dragon Go!(by Nuance) recently bought out Vlingo, so I expect to see some merging potentially, of these two efficient apps' features.
***********
There you have it, these are some of the best of the bench players if you can't (or choose not to) use Siri. While there are other alternatives, my strong advice is to make sure you read the App's customers' reviews, they can be revealing. There are several choices for a good voice assistant app, but quite a few leave much to be desired. Do your reaseach before buying one if you havent made up your mind yet, and then hopefully, have fun interacting with your iPhone in a new and revolutionary way!
As always, thank you for reading.