By Nate Adcock on Sun, 08/05/2012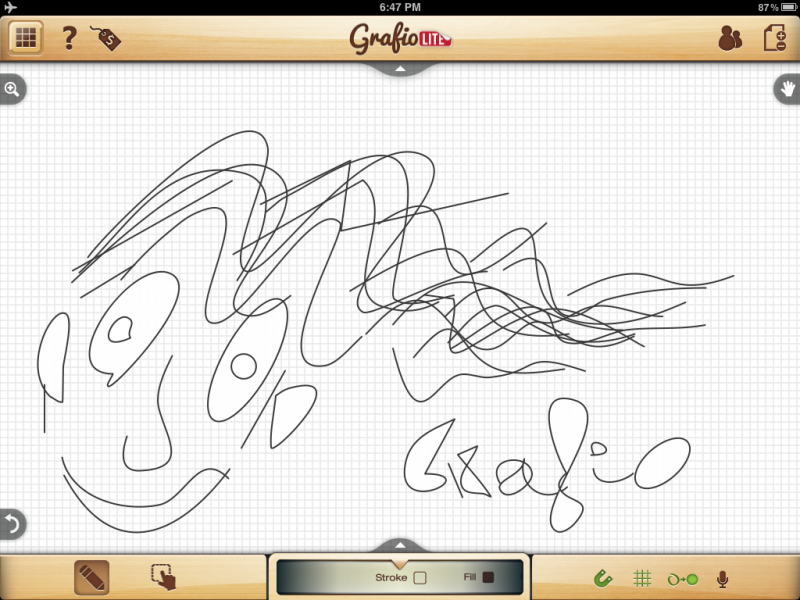 I recently reviewed a new stylus (see GoSmart review here), so figured I would swing back and repost on some of the drawing apps I used in the review. I also wanted to cover a unique "self-drawing" app created by Eric Hayes (an MIT math wiz and artist) called Set Paint Go. In this drawing roundup: Grafio, a very powerful diagramming and drawing toolset with a highly capable Lite version; Illustrator, another simple editor that can help you produce great looking graphics in like 2 seconds. I also have a few quick tips for when app crashes occur on older hardware, since I have been having some issues with an aging gadget...
Master your iPhone in one minute a day:
Sign up to iPhone Life's Tip of the Day Newsletter and we'll send you a tip each day to save time and get the most out of your iPhone or iPad.
When Apps attack!...
In a lot of my reviews, I stress how important it is to reset your iPad when adding new apps, however sometimes a reset just isn't enough. Sometimes, a gadget is too old and loaded down to keep up with us. Case in point, my old iPad (1G) is giving me the kind of erratic behavior that is indicative of an end-of-life failure: hardware home button reacts sluggishly or not at all, apps crash suddenly or freeze a lot. Possibly some of the internal memory is no longer writable, but I'm hoping the old war-horse lasts until the new iPad mini is available, but who knows?? I could enjoy another year of tablet awesomeness, or it could suddenly serve up it's final game of Peggle next week! I have discovered there are a few ways to eke out continued life from an aging gadget that may keep it functional longer.
Clean it up-First, clear out old unneeded programs, videos, songs, etc to free up memory. This may allow access to some memory locations that are still usable.
Less hardware button use-Second, use gestures ans on-screen controls more and home or hardware buttons less. This has been a real lifesaver in my case. With a few hand swipes, you can pretty much bypass using the home button at all.
Reinstall apps-Finally, if you have a persistent app crash (like I did with Set Paint Go), you can remove it from your device and easily re-install it through iTunes. You can also try re-downloading it from the app store (check the "Purchases" item in the far right App Store menu in iTunes), in case a banged up download is causing a problem.
Enough about nursing old hardware along...let's dive into this week's app reviews starting with Set Paint Go!
Set Paint Go is just a plain cool drawing app. I did have an app crash problem with it (due to my old iPad as noted above), but removing and re-installing the app fixed it. I started it up, and in like 20 minutes it created an awesomely abstract image that I love (and now have set as my homescreen background)! The app looks daunting at first, but it's as easy as starting it, and letting the automatic brushes do their thing, however, you can certainly go in and tweak about a thousand settings from brush movement and stroke, color palettes, and much more. Most users will likely be content to simply select a color scheme and let the app work it's magic.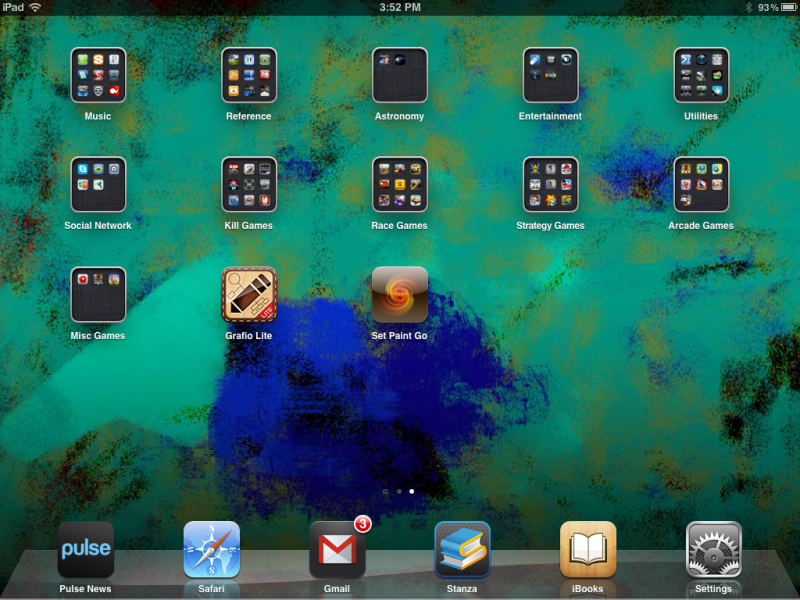 You can also draw on the screen manually, though the app is geared to let the computer drawing AI do the heavy lifting. The final product is an abstract work that will look great on your home screen with minimal artistic talent required! $1.99 for an awesome art generator like this is a steal...
Grafio is an awesome way to churn out design drawings, promotional material, and sketches on your iPad or iPhone. The free Lite version offers full featured drawing capability much like would be found in high-end editing programs. Not only does it give you a range of stroke, fill, and annotation options, it also allows you to create smart shapes (draw a rough outline of a circle, and the app senses and properly adjusts the shape). You can also quickly connect shapes to one another and bring shapes to the front or send to the rear of other drawing layers.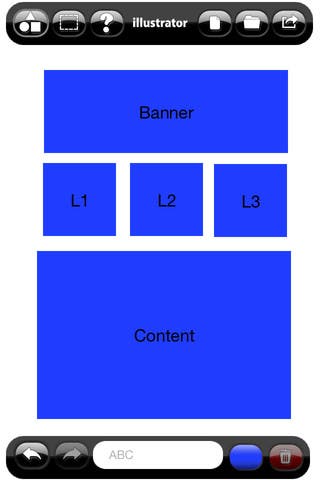 Illustrator is not quite as fancy as Grafio in terms of features, but similarly gets the job done, especially if all you need is the smart shape and connection features (say drawing a block or logical diagram). Both Grafio and Illustrator allow you to easily share the output of your artistic creations via email, though if you want to save and share in editable formats, you need to pony up some rubles for the full app versions. Grafio Lite will only allow you to edit 4 different drawings provided, but the full version allows you to save up to 250 projects and even sync them to Dropbox, and the full version is also the cheaper (at $6.99) of the 2 drawing tools at time of writing.
That's it for this week's app roundup, so go grab the apps at the links above, and please check back regularly to our iPhoneLife blogs for the latest in reviews, tips, news and much more...